10th September 2016
M. Fernandez
This was a SOLO and a half. LITERALLY!!.....
Ordered a 50 clicker from the RickStar and ended up getting 76 clicks.
What I tell ya? A SOLO and A HALF!!! Plus I got a good amount of subscribers.
This guy may be from down under but he comes out ON TOP!
M. Fernandez(Skype)
6th September 2016
Suzette Marais
Here is my honest review of Rick's Solo Ads.....
I bought a 100 click solo ad for $34 which works out $0.34 per click. I ended up
with a lot of converted clicks from 130 unique clicks, which is a fantastic over-delivery.
This really gave my subs list the boost that it needed!
Great Service, Rick and you will see me again - that is for sure!
Suzette(Skype)
18 August 2016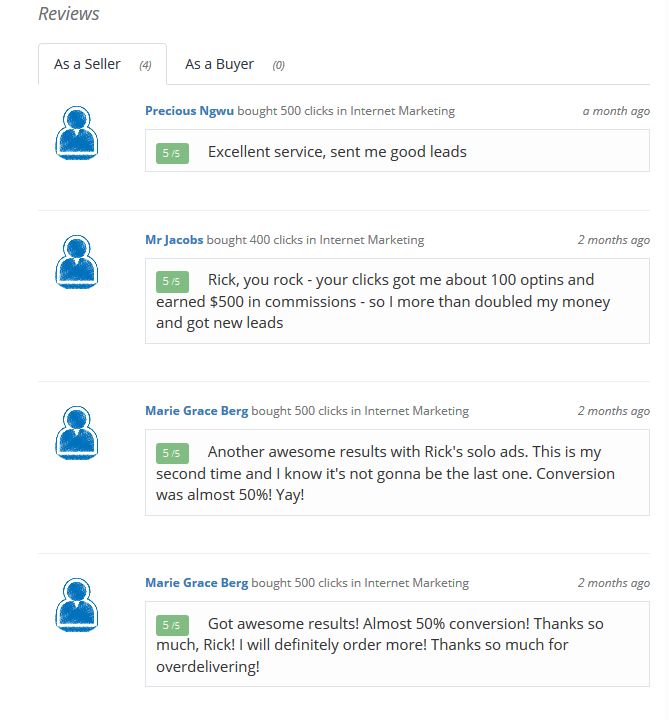 PLEASE only free offers at this time.
Remember, please
don't forget to leave me your Name and
Email and URL to send clicks too below for my records.
If CAPTURE Area isn't filled I may not even know you ordered...
After go to Paypal area to pay and when you confirm payment
all the data will be recorded at the sametime.
OK So Get Your Orders In!
100 clicks (+/- 18hrs)
200 clicks (+/- 26hrs)
300 clicks (+/- 26hrs)
400 clicks (+/- 30hrs)
500 clicks (+/- 48hrs)
1k+ clicks (60hrs +)
Thank You in Advance...
For larger orders over 5k please PM me for availability and time
Contact info: Email Me Here
Skype: cangaro
To your success!
Rick Ling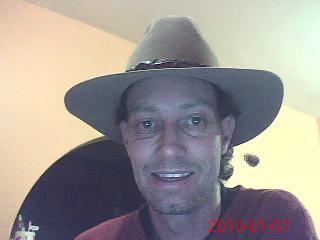 DISCLAIMER: I CANNOT determine the results you will receive with your solo ad.
It is up to you to have a high converting offer.
You should know how well your squeeze page converts.
However, I can guarantee that your offer will be sent to my high quality & responsive
list and you'll get the UNIQUE clicks that you paid for. Strictly NO REFUNDS once solo has started..
Copyright Rickling's Products and Solos All rights reserved 2017